Tisch Summer Fellows: Friedman School of Nutrition Science and Policy
In addition to the positions available to all TSF applicants, we are pleased to partner with the Friedman School of Nutrition Science and Policy to offer TSF opportunities uniquely suited to complement the academic and professional interests of nutrition science and policy students.
Fellows will spend approximately 35 hours/week with a partner organization during the 10-week program period from June 6, 2022 through August 13, 2022 and receive a living allowance of $5,250. All program elements including events, mentoring, and reflection are incorporated into TSF for all participants. The 2023 application deadline is 11:59 pm on Friday, January 27, 2023.
Application Steps
Complete the application form. The direct link is found in each position description. Simply log in with your Tufts credentials, select the position(s) to which you plan to apply, and follow the application instructions
Incomplete applications will not be considered
All applications are reviewed after the application deadline
Each applicant to the Tisch Summer Fellows program may submit applications for up to three (3) unique positions
Not all applications will receive an interview. Interviews will take place with selection committee members into March 2023
A complete application includes:
Application form submitted via Tufts Civic Impact
A current, professional resume
Unique cover letter, tailored for each individual position
Recommendation form – applicants are responsible for sharing the link with a recommender; the link and more details are found in the application
For more information, please contact Jenna Logue. For more information and opportunities from Tisch College, join our contact list.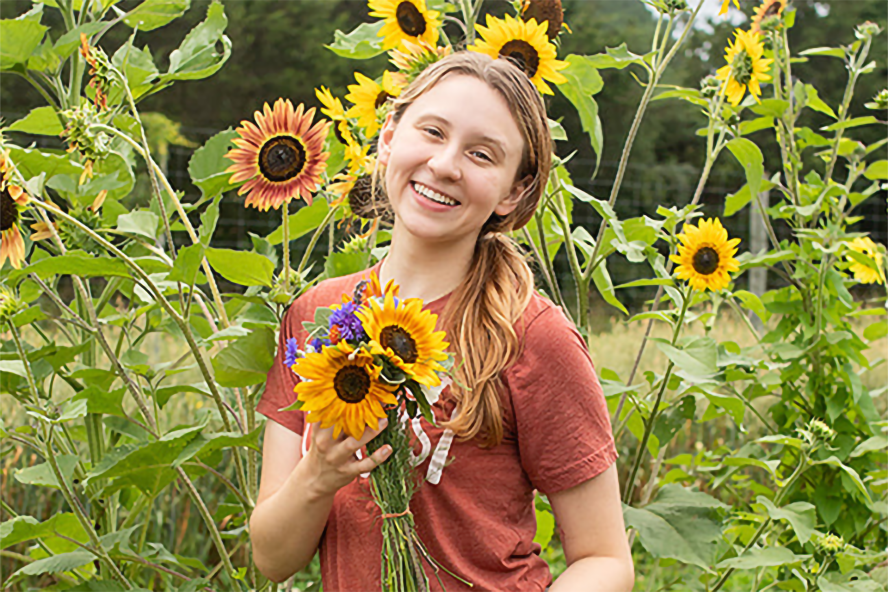 Internship Spotlight: Kenzie Ballard, Education Fellow at Project GROWS
Read what AFE student Kenzie Ballard had to say about her summer internship at Project GROWS.