At Tisch College we are partnering with artists of all mediums to explore the connections between art, activism and social justice.
Half the History Art Exhibit
Barnum Hall lobby's fall 2023 art exhibit is curated by the Half the History project. Half the History, a project by Tufts professors Julie Dubrow and Jennifer Burton, centers the often untold stories of women of color, non-binary people, and women from marginalized groups using short-form biography, film, and podcasts. This gallery exhibit, created in collaboration with Tisch College, presents a variety of the materials their team has created, along with artwork housed in the Tufts University Art Galleries made by women artists who have been featured in Half the History films.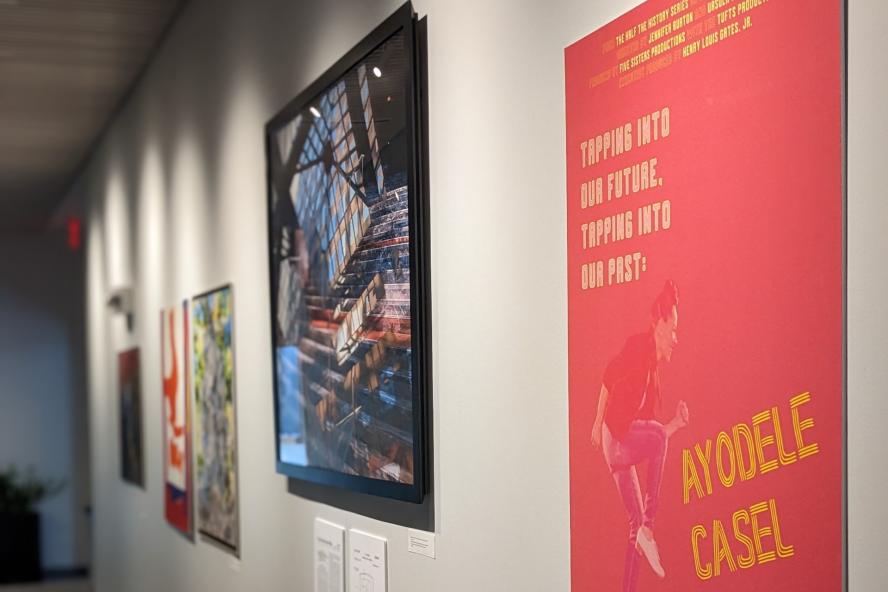 reSentencing Collection at Tufts Archival Research Center
The archives of the reSentencing journal, are now available for research at the Tufts Archival Research Center. The journal, a project of the Tufts University Prison Initiative of the Tisch College of Civic Life (TUPIT) was published in 2022, contains 150 stories, poems, essays, photographs, artworks, and letters created by people across the country impacted by the prison system. reSentencing was the focus of an art exhibit in Barnum Hall in spring 2023.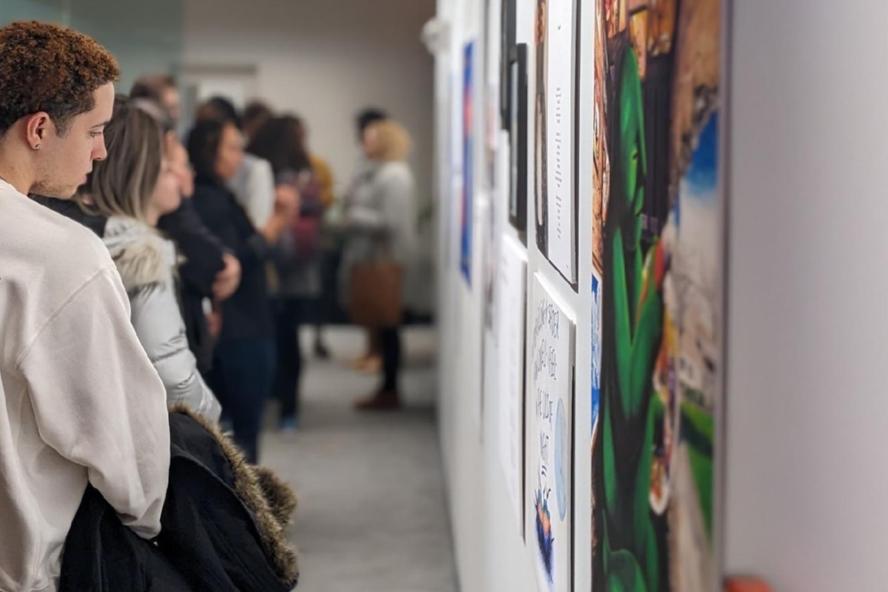 reSentencing Art Exhibit
This exhibition, currently on display, showcases a selection of poetry, stories, essays, and visual art from reSentencing, a nationwide literary and arts journal founded at Tufts with support from the National Endowment for the Arts and the Tisch College of Civic Life. 
Moving Towards Our North Star
This exhibit, on display in fall 2022, featured artwork by the Tufts community, including students, staff, faculty, and community members. The art relates to the theme of multiracial democracy or portrays the artist's expression of their own North Star, whether that be what guides them, what inspires them, or what holds them accountable as they navigate the world and advance the common good.