The Tisch Faculty Fellows program convenes a diverse group of faculty members from across Tufts University for interdisciplinary discussions about teaching and research and builds the capacity of Tufts faculty to integrate civic engagement into their work. Faculty Fellows develop a course, research project, or other initiative designed to strengthen the connections between their individual disciplines and civic life. They receive a stipend that can be used for salary or research/teaching expenses, and they meet four times per semester to share perspectives and discuss common themes, challenges, and resources. To date, more than 100 colleagues, representing every Tufts school, have participated in the program, which is open to any member of the Tufts University faculty.
For more information about the Faculty Fellows program, contact Diane Ryan, Tisch College's Associate Dean for Programs and Administration.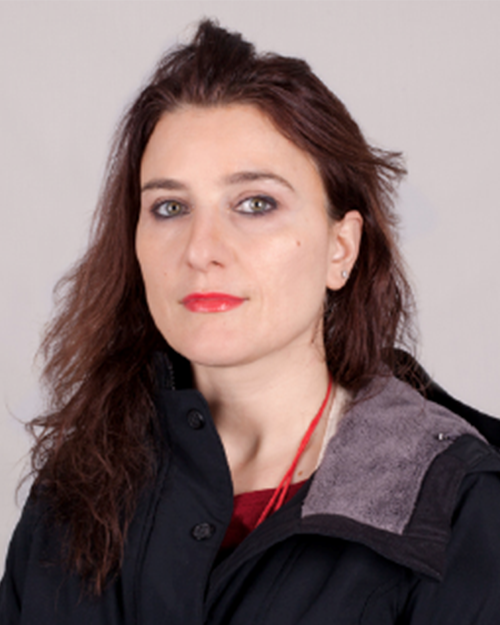 Aggeliki Barberopoulou
Aggeliki Barberopoulou's project is titled "Civic Engagement in Disaster Response: Empowering Residents". Inspired by the response of communities to disasters (most times informal) she is interested in how community-based models in disaster response would be received in Greece. Based on previous studies, there is a weak involvement of Greeks into associations or other organizations which affect them, and generally mistrust others and the government is a neighborhood/community model which is designed by the residents themselves going to offer a better way for communities to respond to disasters?
Aggeliki Barberopoulou is a lecturer in Urban & Environmental Policy & Planning. Her research is broadly centered on natural hazards and risk, with the goal of understanding the response of the environment to natural disasters in order to better prepare for, respond to, and recover from them. She has provided technical assistance and support to experts' panels, emergency management (for planning/preparedness) and has participated in community preparedness, training, exercises, evaluations/assessments, and post-disaster field surveys. For more than ten years she worked extensively with emergency management officials and represented California as the numerical modeler of the Golden State at the National Tsunami Hazard Mitigation Program and the Tsunami Steering Committee of California. In New Zealand she also served in the Tsunami Experts Panel (TEP) that provides support and advice to the Ministry of Civil Defense and Emergency Management (MCDEM) during a tsunami.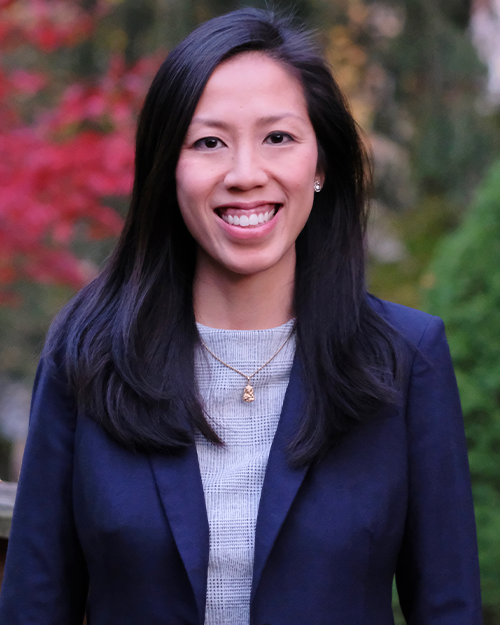 MyDzung T. Chu
Impact of the "Cliff Effect" on Working Populations in the Asian Immigrant Communities: A collaboration of a multidisciplinary research team, Dr. MyDzung Chu (Tufts CTSI/ICRHPS), Dr. Elaine Donnelly (Tisch College), and Yoyo Yau (Boston Chinatown Neighborhood Center, BCNC). The aim of this project is to better understand the impact of the "cliff effect" on the BCNC's Children and Family Services and ESL student workforce. The cliff effect is defined as the drop-in public supports (such as SNAP benefits, affordable housing, and transportation and utilities subsidies) that occur when earnings go up. In addition, the project seeks to understand cultural and population-specific contexts of the cliff effect on the Asian, working-class communities in Greater Boston, and primarily among immigrant women who are the predominant childcare workers. 
MyDzung T. Chu is a Faculty Researcher in the Center for Community-Engaged Medicine, Institute for Clinical Research and Health Policy Studies at Tufts Medical Center. She is also the Director of the ADAPT (Addressing Disparities in Asian Populations through Translational Research) Coalition at Tufts Clinical and Translational Science Institute. She is first-generation Vietnamese American, an Agents of Change in Environmental Justice Fellow, and a Gates Millennium Scholar.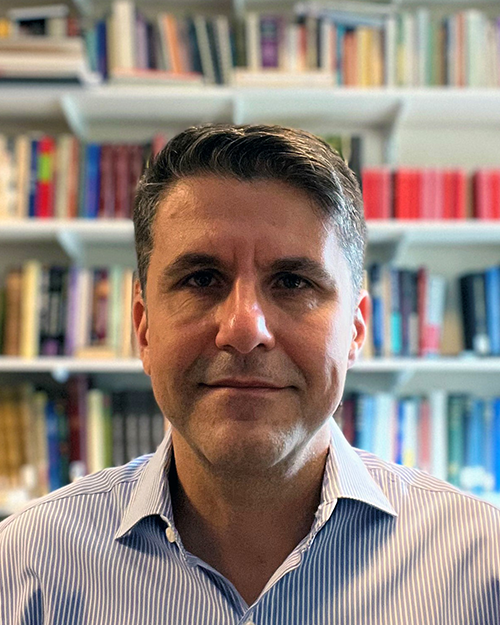 Ioannis Evrigenis
As a Tisch Faculty Fellow, Ioannis Evrigenis will work with Kelly Greenhill to design a CAP course for incoming first-year students focused on serious dialogue about controversial political issues, such as race, poverty, inequality, and migration. The aim of the course will be to encourage students to genuinely engage with different points of view on these issues and get to the point where they can discuss them calmly and substantively with those who may not share their views. Much of the design will center on the framework for meaningful and collaborative dialogue, in an environment that feels simultaneously safe and challenging. The course is part of the School of Arts & Sciences' "Start at the Source" initiative to support DEIJ work at the department level.
Ioannis D. Evrigenis is Professor of Political Science and Director of the International Relations Program at Tufts University, where he directs the Bodin@Tufts project, aimed at a new edition of Jean Bodin's Six Books on the Commonwealth.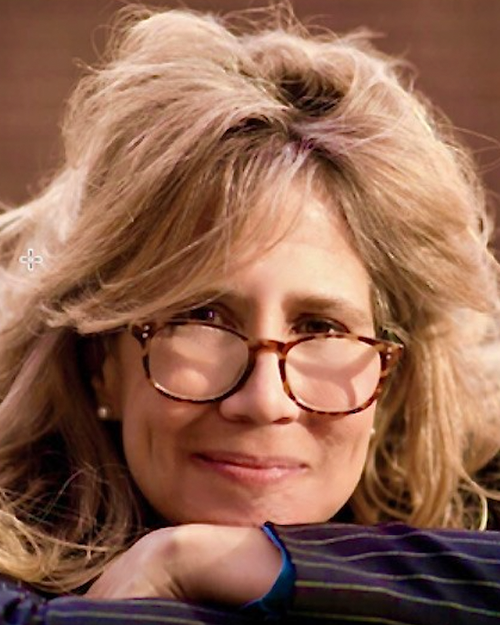 Kelly Greenhill
As a Tisch Faculty Fellow, Kelly Greenhill will work with Ioannis Evrigenis to design a CAP course for incoming first-year students focused on facilitating serious dialogue about controversial political issues, such as race, poverty, inequality, and migration. The aim of the course will be to encourage students to genuinely engage with different points of view on these issues, and get to the point where they can discuss them calmly and substantively with those who may not share their views. Much of the design will center on the framework for meaningful and collaborative dialogue, in an environment that feels simultaneously safe and challenging. The course is part of the School of Arts & Sciences' "Start at the Source" initiative to support DEIJ work at the department level. Kelly M. Greenhill is a political scientist with faculty appointments at Tufts University and at MIT.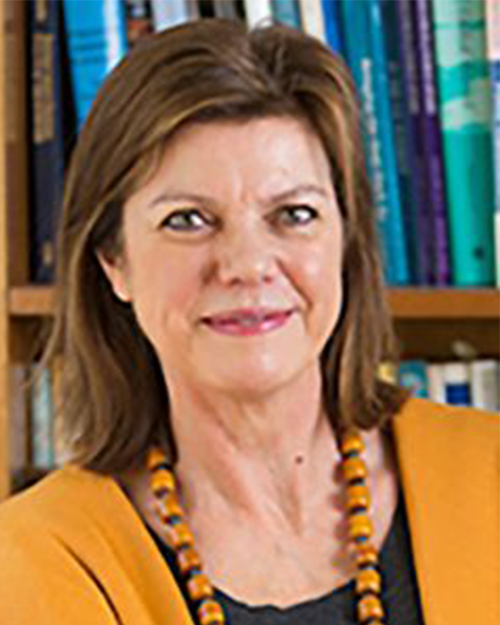 Karen Jacobsen
Karen Jacobsen's project builds on her work last year which sought to gain a better understanding of how refugees learn about and experience racism in the United States. In partnership with Hello Neighbor, the project conducted two in-depth case studies led by student researchers in Pittsburgh, PA and Mobile, AL. That research provides the basis for the planned work this year, which continues our work with Hello Neighbor, and adds a curriculum consultant in order to develop a pilot version of an anti-racism teaching and training curriculum targeted at students and adult learners. The project will also include draft policy recommendations around race and refugees/immigrants. directed at the Boston Mayor's Office for Immigrant Advancement and the federal Office of Refugee Resettlement. Karen Jacobsen is the Henry J. Leir Professor in Global Migration at The Fletcher School of Law and Diplomacy at Tufts University, and directs the Refugees in Towns Project at the Feinstein International Center. Professor Jacobsen's current research explores urban displacement and global migration, with a focus on the livelihoods and financial resilience of migrants and refugees, and on climate- and environment-related mobility.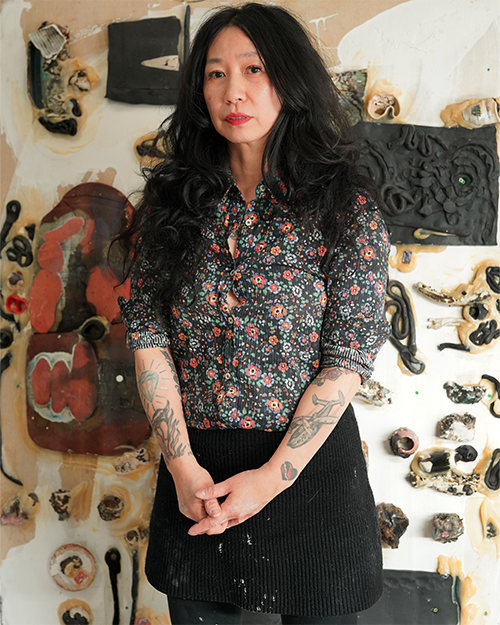 Jennie Jieun Lee
As a Tisch Faculty Fellow, Jennie Jieun Lee plans to return to South Korea, her birthplace and a country she hasn't returned to since 1988. Over the pandemic, Lee began creating an online community with other Korean-American women who moved from Korea to the US at an early age. She will use her art contacts to research ceramic villages and clay artists to inspire her work for her next exhibition at AF Projects in Los Angeles, CA in 2024.
Jennie Jieun Lee is a Professor of the Practice in Ceramics at SMFA Tufts University. Before her time at SMFA, she taught ceramic students at New York University and California State Long Beach where she earned her MFA She has danced at The Kitchen in NYC with collective, Stanley Love Performance Group and has been a member of the downtown New York art scene for many years. She is a John Simon Guggenheim fellow (2017) and Art Matters Grant recipient (2019). Since graduating from the School of the Museum of Fine Arts Boston in 1999, she has been utilizing clay as a way to embrace the inherent vulnerability of life in forms such as sculpture, installation, vessels, busts, and paintings. In her work there are waves of references to immigration. assimilation, memory, death and pain.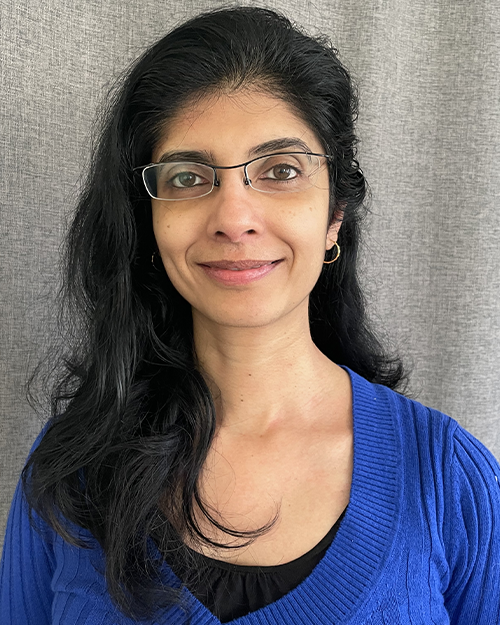 Revati Masilamani
As a Tisch Faculty Fellow, Dr. Masilamani will lead the design and development of a curriculum that uses case studies to delve into the biological consequences of social determinants of health, such as poverty, education, and support networks. Her partners in this effort include undergraduate activist-scholars and public school teachers from under-resourced communities whose lived experience and expertise will help ensure that the curriculum is an authentic reflection of the stories of their communities.
Revati Masilamani is an immunologist and STEM education researcher at the Center for Science Education at Tufts University School of Medicine. She received her Ph.D. in Immunology from The Rockefeller University and completed her postdoctoral fellowship at Tufts University. Her research and teaching programs in STEM education focus on approaches that bring cutting-edge biomedical science to high school classrooms. Her current work is addressing how to teach inquiry based-problem solving skills so they can be transferred across content domains and how to design professional development programs for educators that build capacity to teach these skills. The overall goal of these efforts is to help nurture a health literate and scientifically engaged citizenry.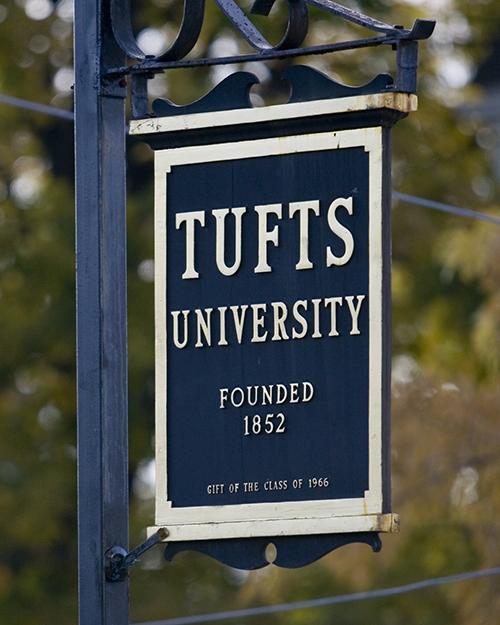 Claudia Mattos Avolese
As a Tisch Faculty Fellow, Claudia Mattos Avolese's project is "Decolonizing the Amazon: reappropriating Marajoara legacy in the Marajó Island. This project relates to a larger one entitled "Atlas of Lost Finds" directed at promoting reparation and creating new forms of building community and identity for the contemporary "mestizo" population of the Marajó Island and for indigenous peoples of the Brazilian Amazon, who are the legitimate hairs to the long-standing indigenous traditions in the region. The project started with the creation of an archive of 3D scanned Marajoara objects (vessels, statuettes, utensils) that were taken away in the 19th and early 20th century to museums in Europe and the US. Using these digital files, the objects were rematerialized at the Marajó island in collaboration with the local community of ceramists. This enterprise brought together high-end technology and ancestral knowledge about ceramics with the end of studying and reappropriating the Marajoara legacy in the region. It also served as opportunity to create an interdisciplinary conversation involving a team of local ceramists, indigenous artists and curators, art historians, archaeologists, and designers to think about new ways of imagining the history of the region in its connections to the Brazilian Rainforest. A final phase of the project is planned to start next spring, when some of the objects created in Marajó will travel to the US and Europe to serve as mediators in conversations about how to decolonize museum collections. Claudia Mattos Avolese is a Senior Lecturer at the School of the Museum of Fine Arts at Tufts. Her principal areas of interest are visual culture in Brazil, indigenous art, material culture, global art history and theory. Her recent research focuses on indigenous arts in Brazil, the imaginary of the forest and ecology.
Evan Papa
Dr. Papa's project, entitled "Improving the Culture of Equity, Diversity, and Inclusion in Physical Therapy" is designed to raise awareness to these disparities and provide recommendations for improvement through two mechanisms: 1) as an invited speaker at the 2022 American Physical Therapy Association annual conference, where Dr. Papa will be speaking on ways to inclusively conduct demographic data collection for marginalized groups, including African American, LGBTQ+ and Tribal communities, among others; and 2) preparing a white paper for dissemination in a leading journal for Physical therapists on the topic of improving access to grants and scholarly support for historically marginalized investigators in the rehabilitation field.
Evan Papa is Associate Professor and Founding Director of the Doctor of Physical Therapy program for Tufts University (Seattle, WA). Throughout his academic career in physical therapist education, he has been a strong advocate on the local and national level for healthcare equity and increased racial/ethnic diversity within the physical therapist profession.  The physical therapy profession is one of the least diverse and most poorly representative of our population when compared to other health care professions. Despite the US population being 13% Black, the December 2020, Physical Therapy Workforce Analysis showed that less than 4% of Physical Therapists and 6% of Physical Therapist Assistants are Black. There is an even larger gap in the Hispanic and Latinx communities.
Peter Probst
As a Tisch Faculty Fellow, Peter Probst's project is situated at the intersection of art history, anthropology, and museum studies. It intends to explore the civic potential of Marcel Mauss's classic ideas on (gift) exchange and reciprocity in the context of current debates on decolonization, restitution, and repair at the Humboldt Forum in Berlin. Special emphasis will be given to the understanding of heritage as a form of intergenerational exchange. The aim is to translate key ideas of a scholarly project into a student-centered undergraduate class within the Museums, Memory, and Heritage minor.
Peter Probst is professor of art history and anthropology. He is based in the department of the history of art and architecture where he runs the interdisciplinary minor Museums, Memory, and Heritage. He is the author and editor of numerous books. His latest book is What is African Art? A Short History (University of Chicago Press 2022). In 2021 he started a new project on the Humboldt Forum in Berlin which is also informing his project at Tisch College.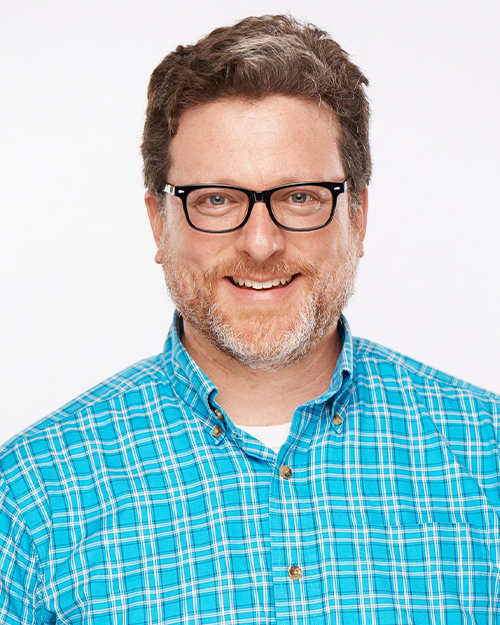 Ryan Redmond
Ryan Redmond's Tisch Faculty Fellow project focuses on MAT students. Public K-12 schools are the most central and significant future-generating institutions in society, and as much as teaching is disciplinary, academic content and skills work, it is also deep culture work, people work, and society work. It is, in fact, impossible to conceive of teaching as somehow separate from all that it is nested within. All teaching, therefore, is civics teaching. The Middle and High School MAT program at Tufts University has had a long history of preparing future public school teachers (of all disciplines) to know and wrestle deeply with and act upon the profound civic questions at the heart of schooling and education. As a Tisch Faculty Fellow, Ryan will reinvigorate and build on that history of preparing MAT students to be citizen-leaders as well as teachers of their disciplines. Crucial and important areas of training and mentoring should result in the following: teachers who know the communities in which they teach, who have trust and belief in institutions, who are committed to multi-racial democracy, and who have the professional tools to work in effective collaboration with others and the pedagogical tools to, in turn, center these commitments in their own students' learning. In short, teachers as citizen-leaders.
Ryan Redmond is a Senior Lecturer in the Department of Education where he directs and teaches in the Middle and High School Master of Arts in Teaching program and teaches undergraduate courses on social studies teaching and issues of food in schools. He taught high school and middle school history and English for ten years in Kathmandu, Nepal; Putney, Vermont; and Framingham and Marblehead, Massachusetts, before returning to his alma mater, Tufts University (MAT '04), in August of 2010.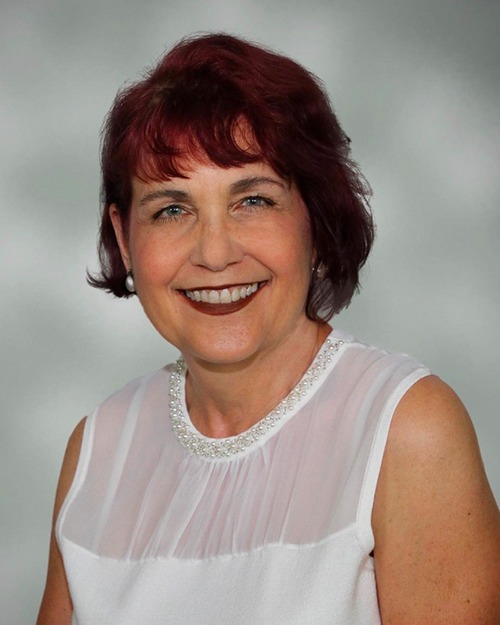 Kimberly Theidon
Kimberly Theidon's Tisch Faculty Fellows project is titled "#Don'tConsumeViolence: Partners for the Planet." The project's goal is to awaken consumers to the conditions under which the food they consume and beverages they drink were produced. The bananas ripening on a windowsill, the coffee percolating in those early morning hours: how might global awareness change if consumers paused to consider how many environmental defenders died in order for those items to arrive in our kitchens? Consumers can play an important role in changing the behavior of multinational companies and their business practices. They can also play a role in pressuring governments to live up to their duty to protect the environment and the people who defend it. Around the globe, environmental activists are under attack, and Latin America is a hotbed for violence against environmental defenders. In 2018, 84 environmental defenders were killed, with impunity. Rather than abate, in 2019, the number increased to 148 making up more than two-thirds of the world's total. Latin America's wealth of natural resources creates conflict between environmental defenders and businesses that wish to exploit these resources. This tension is exacerbated by governmental complicity with the multinational companies, and with the economic elites who benefit from their presence. Who are the dead? Overwhelmingly they are Afro-descendant, Indigenous and peasant people. Surely the burden of defending this planet should not fall upon the shoulders of the most marginalized members of society. #Don'tConsumeViolence: Partners for the Planet aims to disrupt the supply chain of violence by developing a global consumer campaign to raise awareness of the conditions under which common products —pineapples, bananas, Coca-Cola, coffee and more —are produced in Latin America.
Professor Theidon is an Associate Professor and Henry J. Leir Chair in International Humanitarian Studies at The Fletcher School, she is a medical anthropologist focusing on Latin America. Her research interests include political violence, transitional justice, humanitarian and post-conflict interventions, gender studies and the environmental humanities.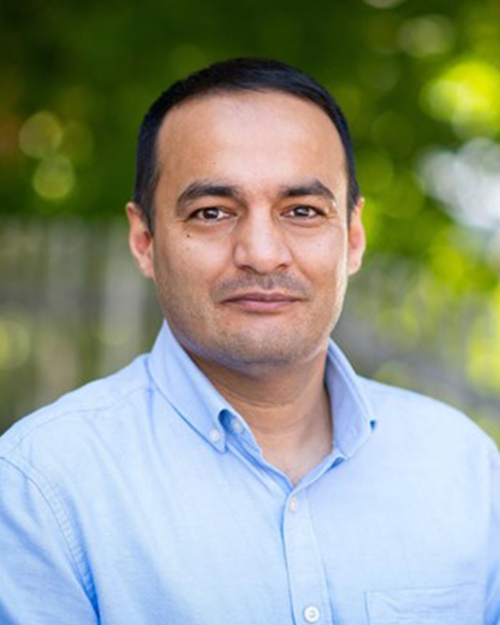 Mir Ahmad Shekib
Mir Ahmad Shekib is the Research Analyst for the Fletcher School Leadership Program for Financial Inclusion (FLPFI) and a visiting Scholar-at-Risk at the Jonathan M. Tisch College of Civic Life. Before joining Fletcher/Tufts, Mir worked as the Director General for Financial Inclusion, Deputy Director General for Monetary Policy Department, and Risk Manager for Financial Risk Management Department at the Central Bank of Afghanistan (Da Afghanistan Bank). He has 12 years of experience in Central Banking and has worked closely with commercial banks, Mobile Money Service Providers, and Microfinance Institutions. Mir has led the efforts of the Central Bank as well as the former Government of Afghanistan in developing and implementing the first National Financial Inclusion Strategy for Afghanistan in close collaboration and coordination with the World Bank Group and many public, private, and non-government stakeholders. He has also led the Central Bank of Afghanistan initiatives in the areas of financial consumer protection, agent banking, and financial education. Mir was a 2020 FLPFI fellow and has received his master's degree in policy economics from Williams College in the United States and holds a bachelor's degree in economics from Kabul University.