Our Values
Tisch College is charged with a broad and vital mission: to prepare students for a lifetime of engagement in civic and democratic life, to study civic life and its intersections with public and private institutions, and to promote practices that strengthen civic life in the United States and around the world.
Saving Democracy
Is democracy under threat? What does it look like to build robust and inclusive democracy? And what can you do? "Saving Democracy" explores the challenges facing democracy today and our best hopes for safeguarding it. The video series was produced by TuftsNow with experts from the Jonathan M. Tisch College of Civic Life.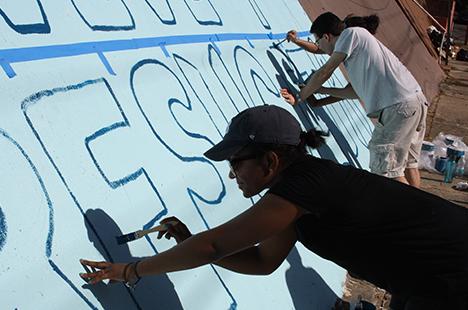 Community Engagements
We pursue that mission in a variety of ways. Tisch College builds an enduring culture of active citizenship at Tufts. More than half of all undergraduate students report participating in community service or civic engagement activities while at the university. Through curricular and co-curricular activities, these students address pressing social issues by working with local, national, and international organizations.
Academic Programs
These university-wide efforts complement the Tisch-based initiatives that form the pillars of our work. Tisch College offers an intensive leadership program for undergraduates, an honors society for graduating students who demonstrate excellence in civic engagement, and a new bridge-year service learning program for incoming students. We offer an array of special internships, courses, and events. We engage with faculty from across the university through professional development, support for research, collaborations with local organizations, and other opportunities that shape a community of scholars committed to civic engagement.
Research Centers
We also conduct some of the most influential research about civic engagement in the United States. We use that scholarship to inform both our own programming as well as national conversations about the role of citizens, especially young people, in civic life. Tisch College is the home of the Center for Information and Research on Civic Learning & Engagement (CIRCLE), the nation's leading source of research on youth civic engagement. We also house the new Institute for Democracy & Higher Education (IDHE), which conducts research on student political agency and democratic participation on college campuses.